Merriwa Magpies send BHP Billiton Hunter Valley Group 21 Rugby League rivals packing in round three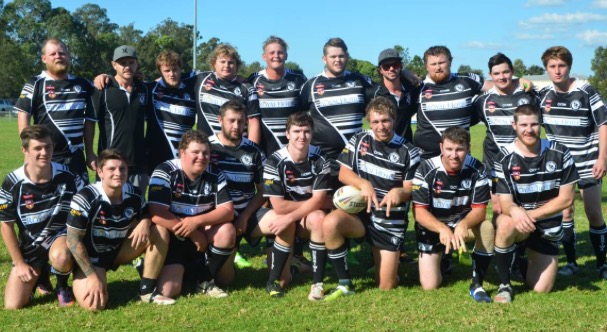 IT was a red-letter day for the Merriwa Magpies in the third round of the BHP Billiton Hunter Valley Group 21 Rugby League competition at the weekend.
Away from home, the Magpies sent the Singleton Greyhounds packing at Pirtek Park.
The Merriwa reserve grade outfit looked destined for defeat, however a try in the dying minutes swung the match back in their favour 26-24.
In other clashes, Scone beat Denman 28-8 and Muswellbrook defeated Murrurundi 38-10.
In the women's league tag fixture, the Magpies trounced the Greyhounds 36-0.
Aberdeen and Murrurundi also kept their respective rivals, Greta Branxton and Muswellbrook, scoreless.
The Tigers prevailed over the Colts 18-0 and the Mavericks upstaged the Ramettes 24-0.
Scone overpowered Denman 36-6.
Round three results:
First grade –
Scone defeated Denman 24-8
Aberdeen defeated Greta Branxton 38-32
Muswellbrook defeated Singleton 30-22
Reserve grade –
Scone defeated Denman 28-8
Aberdeen defeated Greta Branxton 66-4
Merriwa defeated Singleton 26-24
Muswellbrook defeated Murrurundi 38-10
Under-18s –
Denman defeated Scone 24-8
Singleton drew with Muswellbrook 19-all
Women's league tag –
Scone defeated Denman 36-6
Aberdeen defeated Greta Branxton 18-0
Merriwa defeated Singleton 36-0