Jarrod Wicks and Isaac Austin named in Greater Northern Tigers squad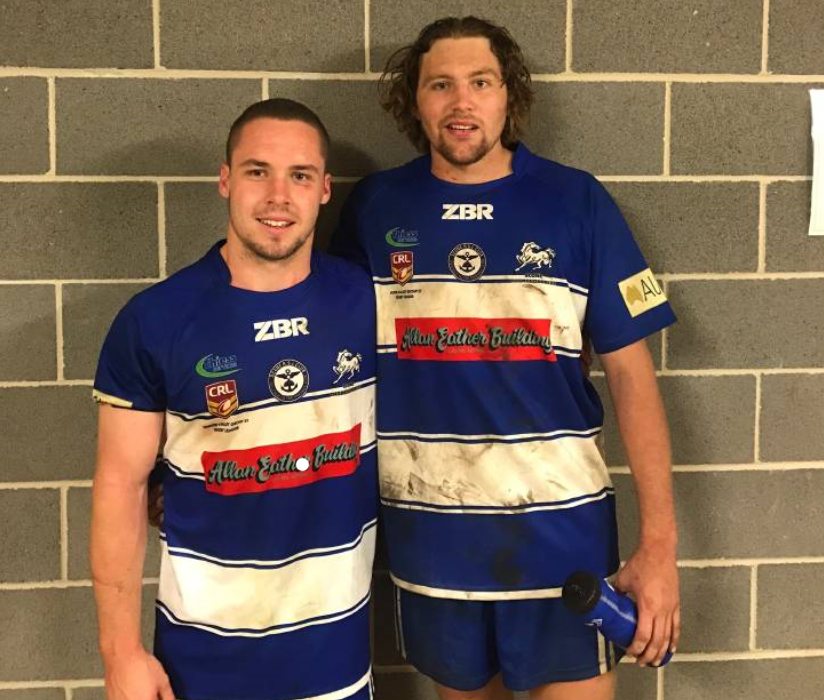 THE representative selections of Jarrod Wicks and Isaac Austin capped off an excellent weekend for the Scone Thoroughbreds Rugby League Football Club.
The pair was named in the Greater Northern Tigers under-23 squad to play Central Coast at Denman on Friday, May 19.
Both boys gained a spot in the 18-man line-up after taking the field for BHP Billiton Hunter Valley Group 21 in trials against Groups 4 and 19 at Armidale.
The announcement came on the back of the Thoroughbreds knocking over the previously undefeated Denman Devils 24-9 last Friday night.
Scone also enjoyed victories in reserve grade and women's league tag.
The "seconds" beat the Devils 28-8 while the girls prevailed 36-6.
Only the under-18s suffered a loss, 24-8 at the hands of Denman.
It's a busy day for the Thoroughbreds at home on Sunday.
The women's league tag side and reserves face Murrurundi at 10.15am and 12.35pm respectively.
Scone's under-18s tackle Singleton from 11.20am.
The main fixture features the hosts and Aberdeen, with kick off at 2pm.
Round three results:
First grade –
Scone defeated Denman 24-8
Aberdeen defeated Greta Branxton 38-32
Muswellbrook defeated Singleton 30-22
Reserve grade –
Scone defeated Denman 28-8
Aberdeen defeated Greta Branxton 66-4